The construction of the Plubá market was the first activity of the project "Limiting the Impact of COVID-19. A 3×6 Approach", which contributes to the achievement of Sustainable Development Goal number 5 – achieve gender equality and empower all women and girls and SDG number 8 – to promote inclusive and sustainable economic growth.
The parties involved in the process were:
the Municipality of Bissau, in charge of providing the space and legal procedures for the construction of the market, in the neighborhood of Empantcha;
the civil construction company responsible for carrying out the works;
50 direct beneficiaries of the project who contributed by lending their manpower for the realization of this community work.
The implementation of this action was complex due to a problematic situation encountered in the first space identified in the Plubá neighborhood. The biggest challenge of the project was in fact having to change the location for the market. The solution identified made it possible to successfully implement it in the Empantcha district.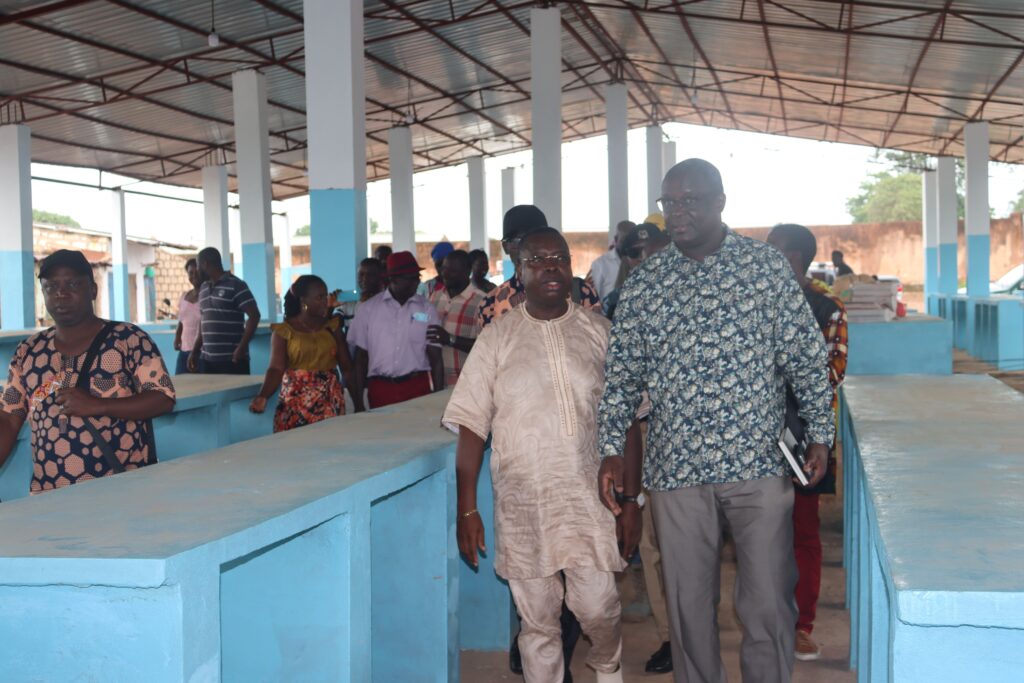 The market was inaugurated on 17 September with a provisional handover from ENGIM to the local authorities for its management. The inauguration was attended by the representative of the Municipality of Bissau, the community of Empantcha, ENGIM, the president of the traders of Guinea-Bissau and other notable guests. On that occasion, the parties reaffirmed their commitments.
Thanks to this intervention, the residents of the Empantcha neighborhood and of other close neighborhoods have an adequate market where to buy goods for their basic needs and other products.
The women working in this market can finally carry out their economic activities in the most suitable conditions and the young people commit themselves in the best possible way.
In summary, the local economy has been strengthened!